Thursday, September 9, 2010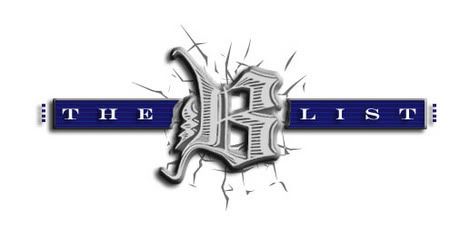 Judging by The Raw Totals over at ZZYZX's website, Phish has played 736 different songs in the 1298 shows that we know about and have setlists for. 310 of those were one-timers, that number may seem high but remember that includes things like: Che Hun Ta Mo, Dickie Scotland, Merry Pranksters Jam, Metal Bagel Death – you get the idea. As Phish continues to dig deeper into their massive catalog of songs, I thought I'd take a look at a few songs that have been played exactly once that I think might be worthy of at least a second performance, if not a third and fourth.
Visit
Hidden Track
for the complete rundown with audio and video samples. My choice would be Clone from Mike's collaboration with Leo Kottke. I'm always in favor of more Mike tunes. - Justin
Ironically, it was Mike's work with this solo project that brought him back to Phish far more polished and prepared than his band mates in 2009. And since their comeback, Phish has sculpted their new sound around the creative lead-presence of their all-world bassist. Trey has taken a step back, happily willing to co-lead jams with his partner in a move that has dramatically increased the diversity of Phish jams this year. And while Trey, Page, and Fish take a break this season, Mike will be right back out there honing his skills for what is sure to be a stellar December.Aat the end of the day, Mike Gordon simply loves to innovate with his bass. And for two straight months this fall, that is exactly what he will do.
Most Active Posts
Setlist and Pictures @ phish.com Paste Magazine: Watch Phish Cover Exile on Main St. Los Angeles Times: Phish at Empire Polo Club in Ind...

   Set One: Walletsworth, JaJunk, Wellwishers, Get In the Van, The Bottom Half , Go to Hell, Susanah, YYZ Set Two: Hurt Bird Bath*, Deepe...

   photo via Andy Martin of The Raleigh Telegraph I was stationed conveniently next to the stage, where I watched in awe as Trey Anastasio ...

      Set One: Farmhouse, Wolfman's Brother, When The Circus Comes, Timber (Jerry), Theme From the Bottom, Tube, Gumbo, The Wedge, Joy,...

Find more videos like this on Kid Rock Official Community

Bob Weir and Phil Lesh's Furthur project has confirmed an East Coast/Midwest tour throughout November. After a quick East-coast swi...

On July 19, 20 and 21, Phish will offer live webcasts of their 3-night run from their first shows at FirstMerit Bank Pavilion on North...

By Chris Gill Trey Anastasio straps on an acoustic guitar and walks to the edge of the stage, followed by Mike Gordon toting an upright ba...