Thursday, September 9, 2010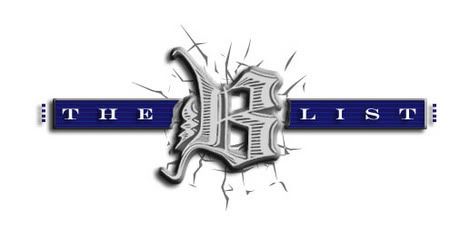 Judging by The Raw Totals over at ZZYZX's website, Phish has played 736 different songs in the 1298 shows that we know about and have setlists for. 310 of those were one-timers, that number may seem high but remember that includes things like: Che Hun Ta Mo, Dickie Scotland, Merry Pranksters Jam, Metal Bagel Death – you get the idea. As Phish continues to dig deeper into their massive catalog of songs, I thought I'd take a look at a few songs that have been played exactly once that I think might be worthy of at least a second performance, if not a third and fourth.
Visit
Hidden Track
for the complete rundown with audio and video samples. My choice would be Clone from Mike's collaboration with Leo Kottke. I'm always in favor of more Mike tunes. - Justin
Ironically, it was Mike's work with this solo project that brought him back to Phish far more polished and prepared than his band mates in 2009. And since their comeback, Phish has sculpted their new sound around the creative lead-presence of their all-world bassist. Trey has taken a step back, happily willing to co-lead jams with his partner in a move that has dramatically increased the diversity of Phish jams this year. And while Trey, Page, and Fish take a break this season, Mike will be right back out there honing his skills for what is sure to be a stellar December.Aat the end of the day, Mike Gordon simply loves to innovate with his bass. And for two straight months this fall, that is exactly what he will do.
Most Active Posts
Andy Farag, percussionist for Chicago prog-rock powerhouse Umphrey's McGee is very careful to avoid the term "jam band." His use of "impro...

photo via @furthurband Set One: Mason's Children > Cassidy > Just A Little Light > Big Railroad Blues, Cold Rain & Sn...

                    photo via Phish Facebook   8.5.11 [Dave Vann] Set One: Possum, The Moma Dance > Sample In A Jar > Limb By ...

Wrigley Field will host three concerts for the second summer in a row if the local alderman gets his way. Ald. Tom Tunney, who 44th ward in...

By Jeff Miers Furthur. It was the name emblazoned on the destination plate atop the bus Ken Kesey and his Merry Pranksters piloted towar...

On April 26th, 2014 – 18 years to the day of their last Jazz Festival appearance – Phish will headline the main stage at the 2014 New ...

Miley Cyrus sits atop the latest Top Tours ranking as she completed the North American leg of her 2009 world tour with sold out concerts i...

  If I had to choose only five  Tweezers  I could take with me to a deserted island, this would be one of the five. The gorgeous soaring m...